Free Offer
Do you want to learn more about Jesus?
Steps to Christ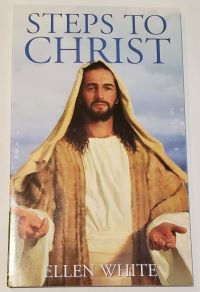 Steps to Christ by Ellen G. White has helped thousands of people become acquainted with Jesus. This concise book will help you discover the path to a stronger relationship with our Savior Jesus Christ.
If you would like to receive a copy of this book, please complete the form below and we will mail you a copy of your very own to enjoy.